Body shapers: Discovering the Secrets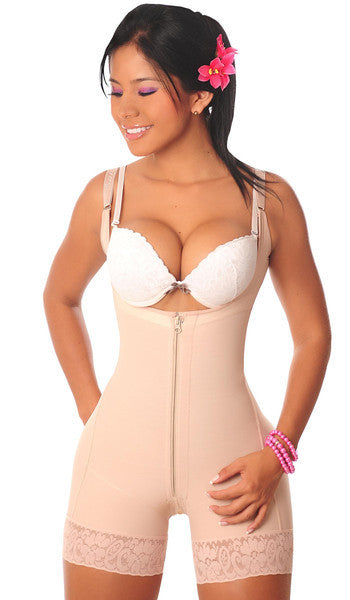 Salome the Colombian Body Shaper is Finally Here
Sometimes, you might  have "I don't like my body" moment. While taking a look in the mirror and disliking or feeling discomfort with your own body, like it has no shape at all or just not feeling comfortable looking the way you look. There are countless solutions you can look up to.
Remember, everything is possible in this life; you only need a little bit of effort and motivation to reach whatever goal you set in your life.
Is beauty a secret?
Well, let me tell you, yes it is a secret, but here in Fajas Salome we have the necessary tools to show you what this secret is about and how you can take advantage of it. That's why we are offering to you our Women's Body Shaper Levanta Cola.
What is it About?
Our Body Shaper Levanta Cola has everything a woman might need. Is ideal to provide you an amazing feeling of comfort with the right amount of compression and the girdle fits perfectly to your body, giving to you the shape you always wanted. Do you want to know more about the Faja Colombiana?
Here is a little list with the all the perks of having a Faja Salome:

Enhances your posture

Smooth waistline

Flat tummy

Enhances hips & breasts

Reduces inches off your waist and tummy

The inner cotton lining of this girdle allows for movement with comfort

This body shaper comes with a flat zipper closure that is unnoticeable under clothing
There's nothing more to think about, order your Shapewear right now. We have it in all sizes because is a privilege for us to reach every women needs all over the world, giving to you the beauty and comfort you deserve.
Don't waist any more time, log in Salome and start your purchase right now